Orgapack ORT-260
The Orgapack ORT-260 is the best battery-powered automatic sealless strapping tool. This combination tool works with poly strapping of width 1/2" to 5/8". This lightweight combo tool weighs just 8.4 lb and can pull adjustable tension up to 585 lb. It can complete up to 800 cycles per charge in low tension mode. It features an entirely new user interface with a display that provides you real-time tension. It is powered by a reliable 18V Bosch Li-Ion battery.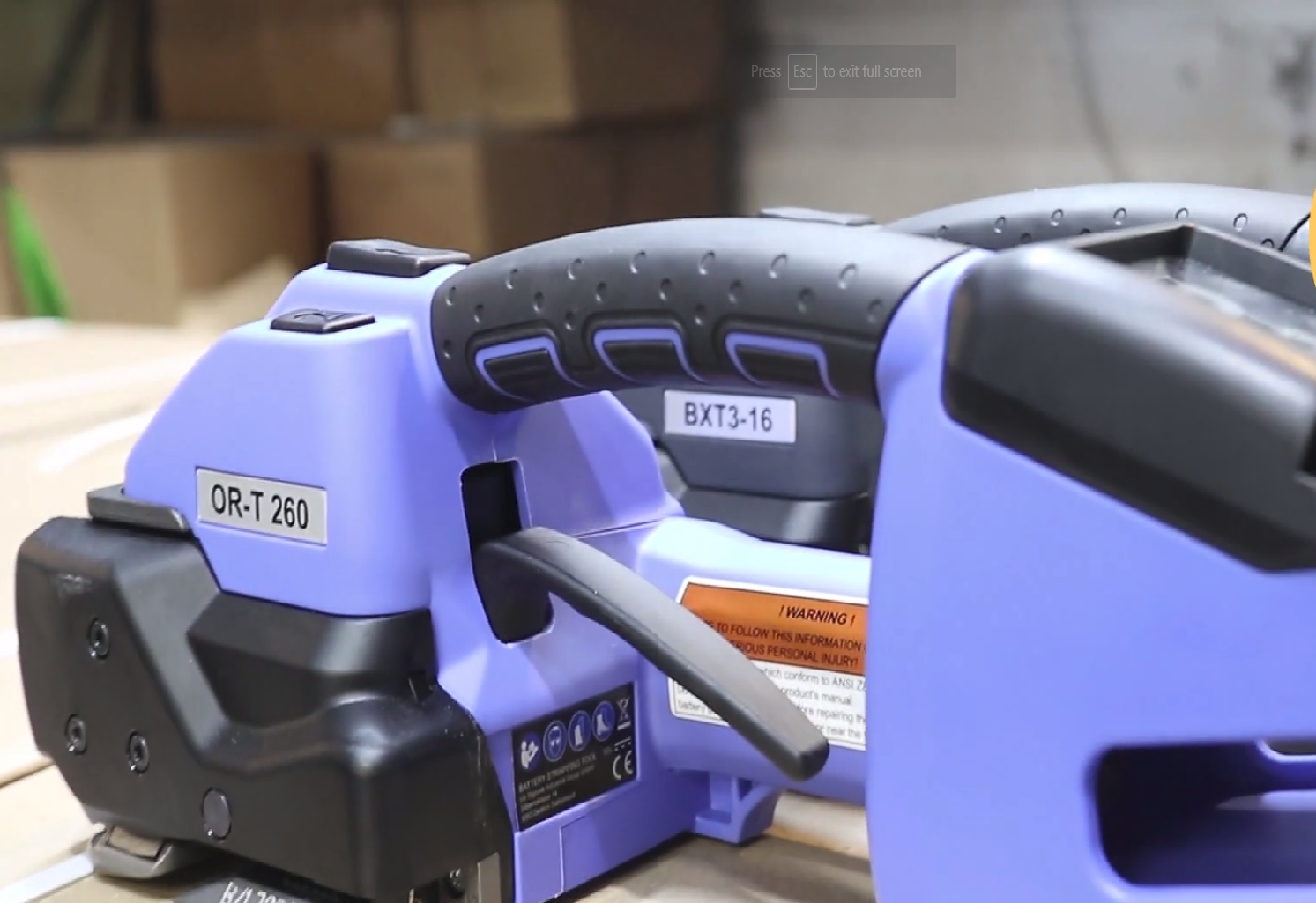 This Orgapack can be charged within 15 to 30 minutes. The battery can last for up to 3,000 charges. It can be used in different modes, making it a highly versatile tool. This includes:
Fully-automatic
Semi-automatic
Soft-corner mode
Manual mode
Its battery is designed in a way to protect from potential impacts during operation.
Advantages
Some of the main advantages of using the ORT 260 are as follows:
It applies a sealless joint. This eliminates the need for costly metal seals, buts increasing savings in the long term.
The friction weld seal is highly reliable. There is no risk of rusting or damage during transportation.
The use of plastic strapping means that the straps can withstand damp conditions.
This is a combination tool. There is no need for multiple tools for tensioning, sealing, and cutting the strap. It can complete a cycle within 3 seconds.
The ORT 260 features a digital display that provides you real-time information. The result is precise tensioning for the required application.
A special LED touchscreen allows you to set the adjustable tension force and weld time. The screen is well protected to prevent impact damage.